Eek. I was so busy adding The KLF's The White Room to my playlist that I didn't get wind of No Music Day, organized by Bill Drummond of The KLF.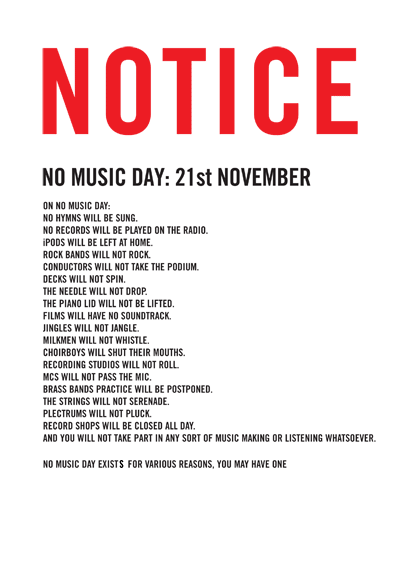 You can read more about it on
their website
and on this enlightening
NY Times article
. I guess I have a year to get ready...